Farm to table NJ restaurants may provide a certain desirable aesthetic and cute Instagram photos, but they are an ethically responsible, economically viable choice that supports small, local businesses like farms and bakeries. Never mind the health benefits of not eating processed, shipped, and preserved food, but how about the taste? Farm-to-table restaurants ensure that their ingredients are local, seasonal, and fresh. This is an experience that will fill you with an appreciation for where the food came from and how it was sustainably sourced– so ask your knowledgeable waiters questions and learn more about how this food got to your table. 
Situated at the top of a hill in the middle of 12 acres of sustainable farmland, Ninety Acres greets its guests with grandeur and novelty. Their open-concept dining areas accommodate various dining experiences, allowing guests to choose from dining room seating, private dining, and a bar and cognac lounge. Guests can also choose from the "Bring Me Food" tasting menu, which seats guests around an open kitchen to view the chefs at work. Ninety Acres is located within the farm Natirar, which offers a recreational cooking school, mansion, and private social membership club with different amenities, services, and events.
Self-described as an evolving culinary center, Heirloom Kitchen is not just a farm-to-table restaurant, it is also a cooking school and a boutique offering high-end culinary supplies. But Thursday- Sunday, the real magic happens as they transform their restaurant into chef's table seating across the kitchen island, where guests are invited to watch as the chefs carefully cultivate their dishes and please the crowd. Choose from the four-course prix fixe, featuring scallion milk buns for two, a selection of salads like red snapper ceviche and pork torchon, poached lobster, crab fritter, and goat cheese gnudi. Have you ever tried ginger angel food cake or flower meringue tuile? Now you can. Clearly, there's a reason why this farm to table NJ restaurant won the Best Chef: Mid-Atlantic award in 2018, so come and experience culinary innovation for yourself. 
Elements in Princeton, New Jersey is truly a dining experience to remember. With only nine tables in the whole restaurant and 28 seats, guests and chefs become united by their shared culinary ventures. Elements is focused on using fresh, locally sourced ingredients and using "progressive modernist" cooking techniques to produce eclectic Interpretive-American cuisine. Their five-course tasting menu "draws inspiration from the earth," while their chef's tasting menu includes dishes like fluke, with sauce vin jaune and hedgehogs. Mistral, in Princeton NJ, is an affiliate of Elements and is also an incredible farm-to-table experience.
Located in Sparta Township, Mohawk House is situated over three acres of hills and countryside. Their philosophy is that food should fuel the soul and the body, and to do this, patrons should strive to eat locally to not only enjoy the freshest ingredients, but also to support their local communities and help small farms, artisans, and purveyors in the process. With seasonal dining options including rustic flatbreads, a raw bar, and Pat LaFrieda's butcher block (not to mention the handcrafted cocktails and draft beer,) anyone can indulge and enjoy. 
Brick Farm Tavern is a fine-dining farm to table NJ restaurant built inside a restored 1820s farmhouse. According to their website, all aspects of a meal at the Tavern start on their farm–from the animals to the plants, to the soil, and to the environment. Partake in the pasture burgers with 100% grass-fed beef, beef steak tartare, rustic potato latkes, and squash dough pierogis. Pair it with the Cold Grandad or the Plum Tea Dumpty handmade cocktails, or partake in the draft beers. Brick Farm Tavern takes great pride in its ability to provide not only an ambient atmosphere but "real food with real ingredients." You won't regret your decision to dine in this eclectic, American establishment. 
Perfect for a Sunday brunch, The Frog and the Peach in New Brunswick is a modern farm-to-table restaurant that its owner Chef Bruce Lefebvre states "stays true to the authenticity of NJ world-class agriculture and fisheries." Choose from seating in the beautiful garden room, alcove, wine room, or balcony in warmer months, and enjoy American cuisine with influences from around the world. New Brunswick is a hub for culture and entertainment, so walk off your luxurious meal afterward by exploring the downtown area. 
12-Farms in Hightstown is a farm to table NJ restaurant that sources from local family-run farms, providing only the freshest meats, fish, and ingredients. This is another great brunch spot with an extensive menu, serving eclectic breakfast fare like benedicts with wild boar and peppercorn molasses prosciutto. Their mid-day meals include wagyu brisket paninis and russet and chive gnocchi pasta. Catering to vegetarians, vegans, and gluten-free diners, 12 Farms is an inclusive establishment that serves only the best for all food lovers to experience.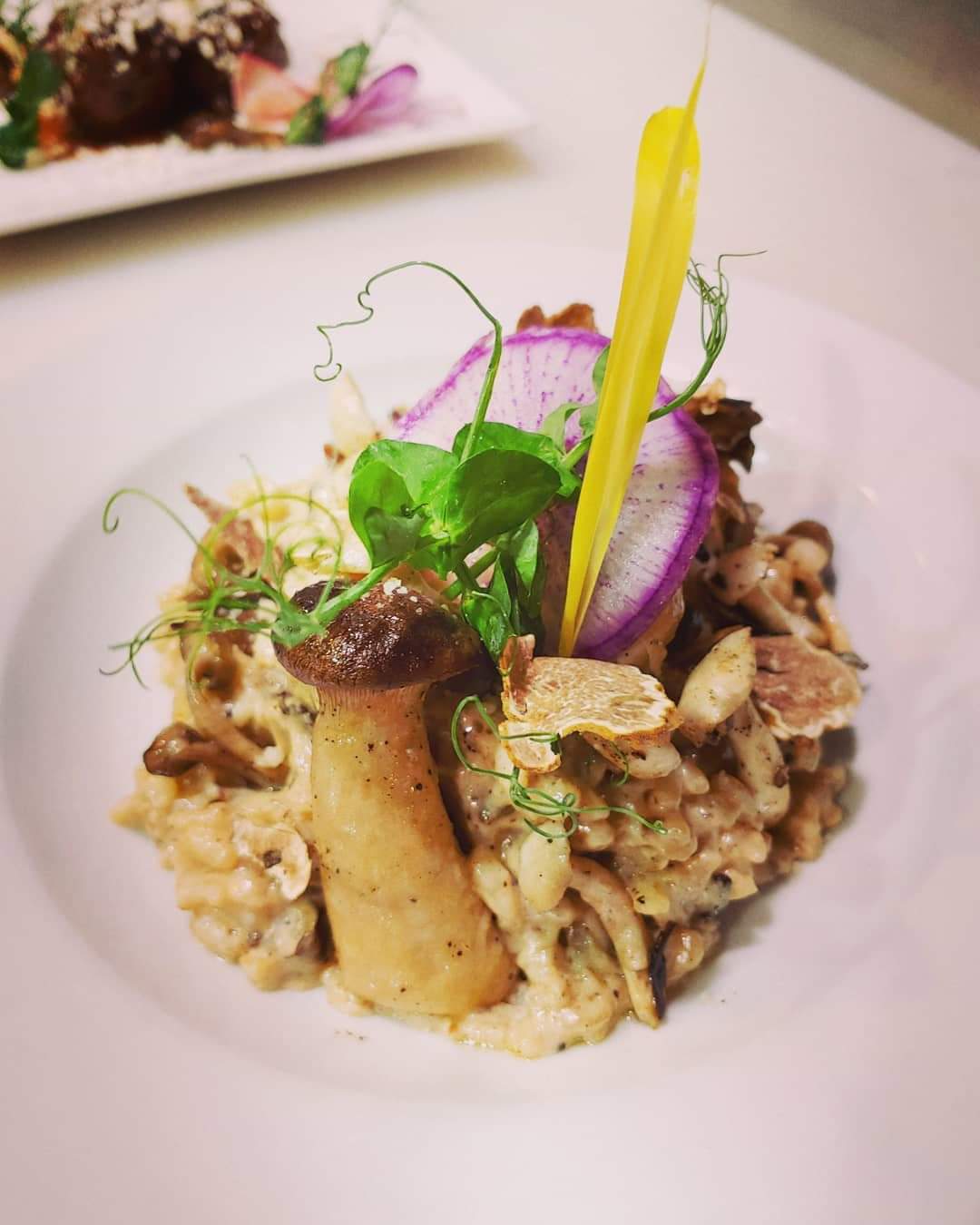 Looking for more fine dining options in New Jersey? Read our blog about the perfect Easter brunch spots in New Jersey.