The holidays can be the most wonderful time of the year, but getting the finest gifts for your loved ones may be the hardest part. VUE has you covered with the perfect luxury gift guide, though, so you can decorate the house and watch the snow fall to your heart's content. We've sought out the top gifts of 2021 for anyone in your life, from dog lovers to shoe connoisseurs, to create an ideal luxury gift guide for everyone you love. Let your holidays be filled with warmth and happiness, and of course, the perfect gifts!
Table of Contents
Leonardo Jewelers: Mogul Turquoise Bead Necklace
$2,450, at synajewels.com
The vibrant turquoise hue of this necklace, paired with its yellow gold details, makes it the perfect accessory that will elevate any holiday outfit. This necklace is now available for purchase at Leonardo Jewelers!
Gobi Cashmere: Cashmere Belted Trench Coat
$749, at gobicashmere.com
This strikingly colored coat is made entirely of cashmere, with luxurious fabric that will keep you warm during the chilliest winters. No matter what the occasion is, this coat can dress up or dress down your look.
Helen Ficalora: Birth Jewel Stacking Ring With Emerald
$250, at helenficalora.com
This delicate ring can be used as a casual or luxurious accessory, with its dainty size and solid 14 karat gold. Your own precious birthstone will glimmer for everyone to see, and you can keep it safe in its complementary Helen Ficalora pink jewel box.
Chalonne: Liquid Grid Luxury Apple Watch Strap
$210, at chalonne.com
This glossy, ink-black leather strap is the only accessory that can be paired with a piece of technology as fine as an Apple Watch. The subtle, stamped grid pattern on the outside and the soft purple goatskin lining the inside lets you wear an Apple Watch in both comfort and style.
FEAT Clothing: BlanketBlend Crewneck And Jogger Set
$199, at featclothing.com
Whether you're working from home or lounging with the family, FEAT's BlanketBlend collection is made with premium cotton for the coziest possible feeling. With crewnecks, shorts, hoodies, and joggers in a variety of colors and patterns, you can take care of your body while also taking care of the earth with FEAT's sustainable materials and Zero Carbon Footprint Initiative.
Solios Watches: Solar Watch
$275, at solioswatches.com
Solios' solar watch has taken sustainability to the next level: with recycled stainless steel, vegan leather, and a watch that runs exclusively on solar power, you can live peacefully knowing that your watch will be fully charged and ready for you at the start of every day. This sleek accessory, in black, brown, or rose gold, will let the world know that you care about both style and saving the planet.
The White Company: Cashmere Ribbed Scarf
$198, at thewhitecompany.com
This light gray cashmere scarf adds extra coziness with its new ribbed stitch, providing quality detailing and style no matter how you wear it. Whether you toss it over your coat in a hurry or take time to wind it around your neck, the cashmere ribbed scarf will make you feel warm and look chic in an instant.
Party 'n Box: Chanel Gift Box
$689.99, at partynbox.com
Inspired by the one and only Chanel, this party box has all you could need to throw an unforgettable holiday celebration. With favors like a balloon bouquet, sparkling cider, champagne flutes, and a quilted fondant cake, you can have Chanel-inspired details right in your living room.
Smith: Shoutout Sunglasses
$179, at smithoptics.com
These sunglasses may look like a traditional pair, but Smith has used modern features to make them the perfect choice to bring into a new year. Protect your man's eyes by buying him a pair of sunglasses he will be proud to display.
Cufflinks: Brown Leather and Sterling Silver Bracelet
$195, at cufflinks.com
This bohemian style watch is sure to be both an attention grabber and a much-loved accessory. This dark umber watch pattern can fit any look, whether it's fancy or fun.
Victorinox: Maverick Chronograph
$795, at victorinox.com
The Maverick Chronograph watch is the perfect mix of elegance and function. With its sapphire crystal, stainless steel case, and gold details, this watch is flashy yet stylish.
Proper Cloth: Sullivan Black Stretch Denim Pant
$150, at propercloth.com
These pants are a closet essential for the colder months. Any top can be paired with the black bottoms to create a statement, and the 5-pocket pant is reminiscent of 1800s workwear.
Bellemere: Cashmere Ribbed Sweater
$375, at bellemerenewyork.com
This gorgeous gray sweater can be worn on a work call or when you're out to drinks with friends. No matter the occasion, you'll be comfortable and warm, and the unique vertical ribbed pattern will make it stand out from other staple pieces in your closet.
Sunspel: Half Zip Loopback Sweatshirt
$195, at sunspel.com
This half-zip loopback sweatshirt has a relaxed, sporty fit and style, and it's the perfect sweatshirt to wear when you want to get your blood pumping. Stay warm with soft loopback fabric with an insulating stitch pattern, and get ready to conquer the day as soon as you zip it up.
PXG: PXG Logo Tape Puffer Jacket Unisex (Warrior Green)
$485, at pxg.com
With this puffer jacket, you don't have to worry about sacrificing style for comfort. This jacket can be worn for any venture, and it easily complements your choice of pants. The dark green color is bold, but a perfect shade that signifies the winter season.
Wolf 1834: British Racing Green watch box
$445, at wolf1834.com
Protect your beloved watches in style with a handmade, eight-piece watch box. Green and gold are melded together in this functional box to create a piece that is both efficient and stunning.
Shinesty: The Frank and Beans Underwear Pack
$129, at shinesty.com
This five-pack of boxers is a perfect gift that ensures every article of clothing you wear will give you maximum comfort. Each pair of underwear comes in a different color than the last, and also has moisture-wicking, superbly soft fabric.
Johnston & Murphy: Baldwin Belt
$95, at johnstonmurphy.com
Available in the colors navy, brandy, and charcoal, this belt is made of quality leather and guarantees a snug yet comfortable fit.
PXG: Plaid Pants
$250, at pxg.com
These gray pants with their black plaid design are a way to add some flair to your fall and winter outfits. Their versatility and comfort means you can wear them on the putting greens, at home, or out and about.
Paul & Shark: Tartan Scarf
$249, at paulandshark.com
This plaid wool scarf is the perfect accessory to keep you warm during winter. Its gorgeous coloring can stand out against something as simple as a black jacket, making you look fashion-forward and comfortable at the same time.
Focal: High-End Closed-Back Headphones
$990, at focal.com
Celestee is prepared to give you a listening experience unlike any other, with a modern design and premium sound quality. Whenever you need a distraction or just want to hear all the nuances in your favorite song, the speakers and earcups will give you unfiltered sounds so you can truly immerse yourself in high-quality audio.
iRobot: Roomba j7+
$800, at irobot.com
This self-emptying robot vacuum will have your messes handled in the blink of an eye. The Roomba is able to charge itself, empty itself, and use navigation to learn your house's layout. You can even designate areas where you don't want the robot to go, and it will obey, while only focusing on what's the most important area for you to clean.
Click and Grow: Smart Garden 9 PRO
$260, at clickandgrow.com
Who would have thought that a phone would be a necessary tool to use in gardening? The Smart Garden 9 PRO is app-controlled, allowing you to figure out the ideal light and weather conditions for your plants. With automatic watering and nine complimentary plant pods, you can easily create a stunning garden- without the extraneous time and labor, of course.
Garmin: Index 2 Smart Scale
$150, at garmin.com
New Year's resolutions can be difficult to maintain, but this scale from Garmin provides multiple ways to help you in your journey to becoming healthier. This scale measures your current weight, BMI, body fat percentage, and more, while also tracking your progress every 30 days, for starters. Keep up consistency and revel in the progress you make with your health!
Celestron: Compound Microscope
$120, at celestron.com
This microscope may be small enough for you to easily transport, but it can do big things in terms of research and amplifying images. View specimens at up to 400x magnification, and use the Smartphone adapter to keep track of your progress and tell everyone about your experiments!
Swagtron: Swagger 5 Boost Electric Scooter
$400, at swagtron.com
This portable electric scooter will have you arriving to your destination in style, while also helping the environment! With puncture-proof tires, a speed tracker, GPS, and LED headlights, the technology in this scooter will give you the comforts of a car without the carbon emissions.
DJI: DJI OM 5
$159, at dji.com
The DJI OM 5 is perfect for aspiring filmmakers out there who are ready to create magic with nothing more than their smartphones. An extension rod lets you capture more of the fun, and ShotGuides technology gives newbie photographers tricks on how to capture flawless shots.
Cinemood: Cinemood TV (Pocket Sized Projector)
$850, at cinemood.com
This pocket-sized projector will be a huge hit at your next celebration. With high-quality speed and sound, you can watch Netflix, YouTube, Disney, and more popular streaming services, while also taking advantage of the videos and games offered.
RiotPWR: Rotor Riot Controller
$50, at riotpwr.com
Your smartphone and classic video game controller will combine to make a brand new contraption. Charging is simple and easy with its power pass, and its new and improved stand makes sure your devices will stay stable, even in the most crucial points of your game.
Rapid X: MyPort Power Bank
$80, at rapidx.io
MyPort combines a phone stand, power bank, and wireless charger all in one, making it easier than ever before to charge and use multiple devices. You can charge devices in two different ways: either use a USB cable, or just rest your phone on the power bank. Convenience and speed ensures you won't miss any important information while you give your phone time to charge up.
Courant: Catch: 3 Essentials Wireless Phone Charger
$100, at staycourant.com
The CATCH:3 is for those who prioritize efficiency and consolidating their everyday items. With wireless charging technology, you can charge your devices while organizing your smaller accessories. No matter what room you're working in, you'll know that your most important items are both fully charged and securely kept in one spot.
Inktuitive: Bull & Bear Canvas Wall Art
$89 – $700, at inktuitive.com
According to Inktuitive, this piece symbolizes the fighting bear and bull that's within all of us before we make an investment. With fiery colors, harsh background details, and detailed depictions of two beasts, this canvas captures the intensity of the investment market, and will help you decide whether you want to invest like a bull (in something that will go upwards) or like a bear (in something that has the ability to swoop down).
Snailax: Vibration Foot Massager
$300, at snailax.com
Take away the stress of a long workday with this vibration foot massager. With over five massaging functions that tailor themselves from your feet to your legs, the mental and physical health benefits from just a few relaxing minutes are staggering. Designed to soothe and relax the whole body with heat and compression, there's no doubt you will wake up feeling refreshed to tackle another day of working from home.
Orbitkey: Orbitkey Desk Mat (Large)
$84.90, at orbitkey.com
The Orbitkey Desk Mat takes the stress away from having a pristine home office. There'll be no more clamoring for loose papers or worrying about spills: the top layer has a liftable hideaway where you can store documents, and the mat's vegan leather is water-repellent and easy to clean. Multiple functions in one make this desk mat a lifesaver when it comes to keeping your WFH accessories neat, together, and easily retrievable.
Lasko: All Season Tower Fan & Space Heater
$94, at lasko.com
If you're constantly fiddling with the thermostat to achieve the optimal WFH temperature, Lasko's fan and heater combination is the ideal solution. The fan creates a cooling breeze, with four speed ranges, and the heater provides warmth with a choice of three heat settings. Finally, the Auto Eco adjustable thermostat allows you to maintain comfort while spending less energy- and money!
The Sill: Floor Plant and Planter
$180, at thesill.com
Are you looking for the perfect decor to liven up your home office? The Sill's large pallas planter provides you with the space necessary to add a plant (or two) to brighten the atmosphere! Simply choose a planter depending on your desired plant size, and you won't have to worry about potting and packaging for your new household addition.
Beats: Beats Studio Buds
$150, at beatsbydre.com
Whether you're listening to Zoom meetings, white noise to keep yourself in the zone, or music to inspire you, there's nothing more suitable for the job than Beats Studio Buds. With high-quality audio and maximum comfort, your home office will be transformed based on whatever's playing in your ears.
Lady Falcon Coffee Club: Original Lady Falcon Classics
$59, at ladyfalconcoffeeclub.com
To feel like a powerhouse while working from home, it's essential to pick up these powerhouse coffee blends. Flavors range from fruity to savory to sweet, so you'll always be able to find the perfect sip that will jumpstart your day.
Epson: ET-2850 Printer
$300, at epson.com
The EcoTank ET-2850 uses easily refillable ink tanks so you don't have to worry about running out ink when printing a crucial project. With features like outstanding print quality, a high-resolution scanner, and convenient color display, this printer is perfect for even the most complex, colorful pages.
Assouline: Polo Heritage
$95, at assouline.com
Polo Heritage guides the reader on a journey across the globe inside the most prestigious polo tournaments on grass, sand or snow. An introduction by legendary polo player Nacho Figueras is accompanied by Aline Coquelle's original photography, offering a modern, authentic perspective on one of the world's oldest team sports.
Eufy: Video Doorbell 2K
$200, at eufylife.com
Keep your home safe and your surroundings clear with this advanced security system. The built-in Sony 2K sensor and professional-grade lens allow you to view activity in clear resolution, and the expanded field of view makes sure you never miss who's coming to your door.
Cindy Shaoul: "Stepping Out in Paris", oil on canvas 36 x 36
$3,000, at cindyshaoul.com
Cindy Shaoul's colorful, expressive brushstroke paintings will be the focal point of any home. "Stepping Out in Paris" depicts high fashion through the juxtaposition of a petal pink background and a gray dress. The attention to detail and overall atmosphere of the piece make it something you do not want to miss out on buying.
AERIN: Valentina Velvet Round Frame
$395, at aerin.com
This round velvet frame brings a romantic touch to a tabletop, vanity or desk. It is a beautiful way to frame photographs of loved ones with its dusk blue color and unique shape.
CellArt: Le Présentoir– Black Walnut
$2,600, at cellart.com
Le Présentoir is a distinctive wine display made of natural woods to showcase any treasured bottle. The Black Walnut version is aptly named, as the wood ranges from dark to chocolate brown Black Walnut wood.
Frontgate: Skyline Metal Chess Set
$549, at frontgate.com
These stunning chess sets take line-ups of notable architecture, and transforms them into game pieces to create an immersive gameplay experience. You can play the New York City vs. San Francisco set, or the London vs. Paris set, featuring iconic landmarks such as Guggenheim, the Empire State Building, Big Ben, or the Louvre.
The Skateroom: Horn Player- Basquiat Editions
$550, at theskateroom.com
Art from The Skateroom combines Jean-Michel Basquiat's graffiti and global skate culture to make distinguished paintings out of street art. This triptych features Horn Players from Jean-Michel Basquiat on skate decks, with thought-provoking doodles, sketches, and color schemes.
Rug Artisan: Hand Tufted Rug
From $36 per square foot (can be customizable), at rugartisan.com
Batik patterns and shapes are woven into these luxury, custom rugs for a modern twist that will be fitting for any house. No matter where you step, you will be reliving an ancient tradition while also feeling luxurious fabric beneath your feet.
Eufy: Solocam S40
$200, at eufylife.com
Capture every event that occurs around your home in crystal-clear resolution. You don't have to worry about failing batteries, either: this device is solar powered, so two hours of sunlight will fill it up, and when the sun sets, the built-in battery keeps it going so you can have your peace of mind.
Floral Street: Santal Candle
$46, at floralstreet.com
The delectable scents of Guaiac wood, vanilla beans, and Texas Cedarwood all combine together in this gorgeous magenta candle. Let the scent whisk you away to somewhere tropical and blissful, filling every corner of your house with rich intensity. 
Mitchell Gold + Bob Williams: Sandstone Coasters
$75, at mgbwhome.com
Entertain in style with this sophisticated Sandstone Coaster Set of four colorful coasters. Your tables will be protected, but also a design centerpiece with the coasters' unique patterns and colors.
KAZI: Neutral Storage Baskets
$175, at thekazishop.com
Do you have a hard time with storage and organizing? These lidded hampers are functional and compact enough for you to use without adding extra clutter to your home. The Fair Trade working conditions and elephant grass materials are also added bonuses!
Earlywood: Wooden Bowl Set
$272, at earlywooddesigns.com
This wooden bowl set covers all the bases, from serving condiments, snacks, or large gatherings. You'll find plenty of uses for these bowls, and you'll always have the right size for any kitchen task.
Wolf Gourmet: Elite Countertop Oven
$879, at wolfgourmet.com
Get the precision, quality, and look of a Wolf oven in one countertop-friendly appliance. Heritage Wolf features interior lighting, advanced convection, temperature control, and an integrated temperature probe to make sure your food will be cooked to perfection every time.
Emile Henry: Large Roaster
$165, at emilehenryusa.com
Keep your oven clean while also cooking your poultry in the most delicious, effective way imaginable. The roaster's unique shape diffuses the heat evenly and allows steam to circulate naturally, so you won't have to deal with undercooked, dry, or burnt meat again.
Anyday: The Everyday Set
$120, at cookanyday.com
There's an occasion for every one of these frosted glass bowls, and when they're together in a neat bundle, your cookware will look more cohesive and you'll feel more organized. The dishes and lids are microwave, dishwasher, oven, and freezer safe, so you won't have to worry about messes and you can cut down on cooking and cleanup time.
Pino Grande Woodworking: Walnut Cutting Board
$240, at shoppgw.com
Meal prep is made all the more enjoyable with this butcher block style cutting board. The gorgeous color will make you feel like a top chef, and the extra safety precautions, like finger grooves, can help less experienced chefs. The cutting board is not only a beautiful thing to display, but it is useful and will certainly have a well-used spot in your kitchen.
Smithey: Carbon Steel Wok
$325, at smithey.com
The Smithey wok is designed to honor the legacy of artisan wok creations with its lightweight carbon steel. The flat bottom ensures stability and surface contact no matter what heat source you're working with, while the depth makes it ideal for every dish and every cooking technique.
AnolonX: 10 Piece Cookware Set
$550, at anolon.com
With this cohesive ten-piece cooking set, you'll never have to worry about missing an essential piece in your meal preparation again. Smooth cooking surfaces ensure durability, easy cleanup, and an even distribution of heat, so your meals will be coming out almost as picture-perfect as this cookware set.
Brasas at the Table: Tomahawk Steak
$210, at brasasclub.com
The tomahawk steak is fit to feed an entire family, but will leave everyone asking for seconds. With tender, moist, and juicy meat right at your fingertips, it's the ultimate holiday dinner with minimal preparation needed.
The MeatStick: MeatStick Mini
$99, at themeatstick.com
In just a few easy steps, you and your family can be having holiday meat-based dinners that are baked to perfection, every time. After inserting the MeatStick, you can monitor the meat through your phone to ensure it stays at the optimal temperature.
Field Company: Cast Iron Skillet with Cleaning Kit
$165, at fieldcompany.com
Your new everyday cast iron skillet is here, with a lightweight finish but enough durability to withstand the heat of the kitchen. The naturally non-stick surface makes it even easier for you to efficiently use it for breakfasts, lunches, dinners, or anything in between.
Syosaku: Chef's Knife
$105, at syosaku-japan.com
This engraved knife will have you feeling like the master of your kitchen, no matter what you are working with. With unparalleled sharpness, versatility, and a hefty handle, this knife is safe to use- but looks deceptively intimidating enough for you to impress your guests!
Momofuku: Pantry Starter Pack
$55, at shop.momofuku.com
Bring Momofuku flavor to your home kitchen with this pantry starter pack full of savory and spicy seasonings. This pack will give you all the tools you need to season, sauce, and spice up your favorite dishes, without stepping foot into a grocery store. Get an authentic taste you won't find anywhere else on the market!
FOTILE: ChefCubii
$500, at pcrichard.com
This steam oven provides four essential functions to make your cooking experience as easy and efficient as possible. Acting as a steam oven, convection oven, air-fryer, and dehydrator, ChefCubii even has a self cleaning mode and 40 preset menus, so you barely have to lift a finger in the kitchen.
Bang & Olufsen: Beoplay E8 Sport Earbuds
$400, at bang-olufsen.com
These wireless earphones are designed for sports and intensity only: there's no risk of you losing them- or losing your place in your favorite song- while they're in your ears. They're also weather-resistant, making them nearly as tough as you are.
My Zone: MZ-Switch Heart Rate Monitor
$160, at myzone.org
This interchangeable exercise tracker can be worn on three different parts of your body so you can always see if you're at optimal performance. You can see your live workout stats, log each workout online, and set monthly physical activity goals to make sure you are taking care of your body.
Priority Bicycles: Priority Bicycles x Closca Loop Helmet
$90, at prioritybicycles.com
The Loop isn't like any ordinary helmet: it can reduce to almost half its size and collapse vertically for easy carrying. It's also lightweight, ventilated, and certifiably safe, making it the perfect accessory for your next commute or bike ride.
YETI: Hopper Backflip soft cooler
$300, at yeti.com
This cooler can be carried as a backpack, making it perfect for those long hiking or camping treks. It efficiently distributes your goods for an easier carrying experience, and has a removable chest strap and waist belt for stability.
Oakley: Flak 2.0 XL
$214, at oakley.com
These sunglasses are stylish, yet durable, meaning you can wear them on any adventure and they'll stay along for the ride. Prizm lenses are there to enhance colors and details for an outdoor experience unlike any other.
Specialized: S-Works Vent Road Shoe
$425, at specialized.com
The S-Works 7 Vent delivers exceptional ventilation and aides in sweat evaporation so you can run, bike, jump, and hike in sweltering heat, but with the utmost comfort. Your feet will be protected- not only from the heat, but from any excessive strain, due to the shoes' non-slip heel tread and ergonomical design.
LARQ: LARQ Pitcher
$135, at livelarq.com
Make sure you only have the best water the next time you break a sweat. The LARQ Pitcher uses a unique 2-step process to filter and purify your water, giving you fresh-tasting water with every sip. There's no need to worry about mold, contaminants, or any bacteria that'll do damage to your water- and your healthy lifestyle.
Aviator Nation: Aviator Nation Leggings
$138, at aviatornation.com
The new high-rise fit of these leggings gives you all kinds of coverage for all your workout moves. Made of fast drying and moisture wicking fabric, these leggings are comfortable enough to be used as loungewear, but efficient enough to help you in breaking your PRs at the gym.
Nomadix: 59 Parks Towel Bundle
$115, at nomadix.co
Three full-sized Nomadix towels are more than enough to cover your workout needs. Whether you use it after swimming, for the beach, or as a pack towel for camping, this versatile towel is large, soft, and dries quickly enough for you to use it on back-to-back adventures.
Mantra Labs: Hydrate Packs
$18.74, at gomantralabs.com
HYDRATE gives six electrolytes for energy and hydration in the form of delicious, sugar-free flavors such as lemonade and fruit punch. Simply stir it into your water bottle for a delicious drink that will quench your thirst and keep you hydrated even in the most grueling of workouts!
Comrad: Ankle Compression Socks
$61 for four pairs, at comradsocks.com
These lightweight, supportive socks can be used around the house or during your toughest workouts. They're comfortable, breathable, and supportive, making them the perfect all-in-one everyday gift.
Sticky Be Socks: Mantra Box
$84, at stickybesocks.com
You can literally wear your mantra every day with this set of seven socks that come printed with inspirational messages. These socks are breathable and supportive, with non-slip grips to keep you secure.
Dragon Alliance: PXV Lumalens Photochromic
$250, at dragonalliance.com
Used by surfers, snowboarders, and skiers, these goggles offer expanded vision range with a visually stunning aesthetic. Paired with anti-fog treatment and face-swaddling foam, these goggles will protect your face in the most abrasive conditions.
The Cool Ppl: Veil Long Leggings
$110, at thecoolppl.com
These yoga leggings are soft and stretchy, making them comfortable but dynamic enough for you to have an incredible, fuss-free workout.
McKee Performance Wear: The Coastline Jogger
$64, at mckeeperformancewear.com
The Coastline Jogger adds style to joggers with side pockets and fashionable seams across the back of the leg. There's also simplicity in the design, so you can stay warm and feel comfortable no matter what you are doing.
McKee Performance Wear: All Day Short Linerless
$45, at mckeeperformancewear.com
These men's shorts are stretchy, soft, and versatile, making them your new favorite athletic bottoms. They are the perfect pair for a hectic, athletic lifestyle, and comfortable to wear as well.
Woodford Reserve: Woodford Reserve Double Oak
$57, at reservebar.com
Woodford Reserve Double Oak is unlike any other Kentucky bourbon in the market with its smooth, rich flavors. This can be served neat, or as an invaluable addition to any cocktail.
Blondery: The Cake by Blondery (11-Layer)
$195, at blondery.com
This six-inch, eleven-layer cake is the perfect combination of chocolate, vanilla, devil's food cake, caramel, and blondies. Whether you're a fan of everything creamy, crunchy, or chocolatey, there's something in this cake just for you to enjoy!
Sugarfina: Winter Village 8-Piece Bento Box
$76, at sugarfina.com
You'll dash through the snow to grab this adorable 8 Piece Candy Bento Box that's sure to delight loved ones this holiday season! This box contains treats like champagne-infused gummy bears, cranberry chocolates with popping candy inside, and dark chocolate sea salt caramels to satisfy all kinds of taste buds.
Solo Stove: Grill Ultimate Bundle
$480, at solostove.com
This grill package is the perfect bundle for new and experienced chefs alike. It comes with the proper tools, a carry case, and even fire starters to make your next grilled meal the easiest one to make yet.
Well Traveled Living: Modern Pyramid FlamePatio Heater
$360, at wtliving.com
This heating unit provides a visually unique dancing flame that spreads heat in all directions, so your next gathering will be comfortably toasty. For more information, go to wtliving.com!
Room & Board and Cambria: Loring Lazy Susan
$350, at roomandboard.com
This gorgeously crafted Lazy Susan gives a contemporary twist to any dining table. The weight and rubber bottom ensure the kitchen tray stays put, no matter how far you need to rotate it.
Ooni: Ooni Karu 16 Multi-Fuel Pizza Oven
$800, at ooni.com
This pizza oven, the only one of its kind to be recommended for domestic use, fits up to 16-inch pizzas that can be cooked at 950 degrees Fahrenheit. Safely cook bread, vegetables, meat, and more.
To Kalon Vineyard Company: Eliza's 2018
$200, at tokalonvineyardcompany.com
This brilliantly-hued wine has a fruity, flavorful taste that will be the hit of every celebration. Allow yourself to savor it during multiple-course meals and relish in its versatile taste.
Storz & Bickel: Mighty Dry Herb Vaporizer
$350, at Vape4ever.com
This portable dry herb vaporizer provides a smooth taste and simple usage, along with a lengthy battery life. Cleaning the machine is also only a few easy steps, so you can quickly get back to safely doing what you love.
Eatable: Gourmet Popcorn (6-pack flight)
$54, at eatable.com
Enjoy six bags filled with 100 grams of wine and spirit-infused gourmet popcorn. Among the flavors are "Pop the Salt and Tequila", "Pop goes Sangria", and "Whiskey on the Pops". No matter the taste in liquor, there's sure to be a delicious snack for everyone in this bundle.
Vranken Pommery: Champagne (Grand Cru 2008)
$95, at vivino.com
Pommery Grand Cru Royal is a French champagne that is intense in all the best ways: it's bold, acidic, and fizzy, with a sweet combination of honey and citrus notes. This champagne pairs well with pork, rich fish such as salmon and shellfish, and cheese, making it complement just about every holiday appetizer and meal.
Coalition: Barrel Proof Straight Rye Whiskey
$130, at coalitionwhiskey.com
As the centerpiece of Coalition Whiskey collection, this Straight Rye whiskey is a 5 year old Rye with a rich amber-gold color. Your taste buds will be appropriately dazzled with its spice, butterscotch, orange peel notes, and hints of cedar and tobacco leaves to perfectly please any palate.
Glenmorangie: 14 year Port Cask Finish Whisky
$70, at wine.com
This whisky is the ultimate combination of savory and sweet: mint and dark chocolate intermingle with Seville oranges, Turkish Delight, and more for a smooth, silky taste. Pepper and nutmeg are unexpected, yet delightful seasonings that coexist with the mildness of the chocolate and fruit for an unforgettable taste.
Frontgate: Monopoly Board Game
$349, at frontgate.com
This deluxe edition of Monopoly is a Frontgate exclusive, upholding their tradition of creating stylish antique game sets. Featuring two elegant storage drawers, a black faux leather dice-rolling area, and foil-stamped wood hotels, this classic family board game has been upgraded to a luxury display piece.
Scapegrace: Scapegrace Black Gin
$47, at shop.scapegracedistillery.com
This is the world's first naturally black gin, due to a combination of colors and flavors such as Aronia Berry, Saffron, and Pineapple. Florality and citrus will combine to create a chilling, tropical, and overall luxurious finish.
Château de Nalys: Grand Vin 2017
$105, at wine.com
Celebrate the holidays with the perfect red wine; it's a deep, dense red with intense notes of red and black berries for a taste that pairs with meats, cheeses, and sauces.
Joanna Buchanan: Zebra Bottle Opener
$128, at joannabuchanan.com
Be the life of the party with this chic bottle opener! Hand-crafted in the shape of a zebra and set with crystal colored stones, this makes an adorable accessory for your bar.
Waerator: Electric Wine Aerator
$80, at waerator.com
This electric wine aerator uses air to soften natural tannins that create bitterness so you can taste the pure flavors of every beverage. The airtight rubber seal also keeps your wine fresher for a longer time.
Uncle Nearest: 1884 Small Batch Whiskey
$49, at unclenearest.com
Aged a minimum of 7 years, and bottled at 93-proof, this is a smooth sipping whiskey for the distinguished entertainers out there. 
Mount Veeder Winery: Mount Veeder 2017 Reserve Red Blend
$125, at mtveeder.com
Give your holiday dinners the perfect amount of complementary flavors with dark cherry, brambly berry, and the spice of clove and black pepper.
Dylan's Candy Bar: Baker's Dozen Octagon Box
$85, at dylanscandybar.com
Get the flavor of all your favorite holiday pies in one fun box! This box contains delectable treats like pumpkin pie almonds, key lime pretzels, gummy strawberries, and apple pie squares to cover every possible flavor.
Glenmorangie: "A Tale of Winter" Whisky
$100, at glenmorangie.com
Every sip of this whisky feels like sitting in front of the fireplace while watching the snow fall outside. This whisky is sweet with its notes of fruit and honey, but different tastes such as red pepper flakes and brazil nut toffee are soon revealed for a comforting, homey taste.
Viridian Bay: Belrose Cheeseboard
$99, at viridianbay.com
This cheeseboard is the perfect addition to any party platter. Whether you're displaying appetizers or other snacks, the finish goes with any environment and is elegant enough for any celebration.
KRIS Wine: Pinot Grigio
$15, at kriswine.com
Even though "grigio" means "gray" in Italian, KRIS Pinot Grigio brightens up any celebration with its refreshing sweetness. Including floral notes like acacia flowers and orange blossoms, and fruity notes of lime and tangerine, every sip will be filled with bliss.

Frescobaldi Toscana: Vecchie Viti
$33, at frescobaldi.com
This iconic vintage wine bursts with intense flavors that match its ruby red color. Floral and fruity notes are daringly mixed with spice, but the wine is smooth and perfectly balanced to give you a taste you won't soon forget.
Dgskincare: DRx SpectraLite FaceWare Pro
$435, at drdennisgross.com
Get rid of pesky pimples with this red and blue-light therapy device for your skin. Benefits include reduced acne, boosted collagen, and the fading of fine lines, so your skin will look and feel rejuvenated.
TriPollar: TriPollar STOP Vx
$629, at tripollarbeauty.com
Get salon-quality facials in the comfort of your own home! Stop the signs of aging with this multi-functional device that uses 3rd Generation Radio Frequency technology to reduce lines and wrinkles, tone the jawline area, and improve your skin's overall texture.
Baobab Collection: Gatsby Totem Diffuser
$235, at baobabcollection.com
Let every room in your house be touched by serenity with three models of the Gatsby fragrance diffuser. Incense, American pepper, and amber are combined to produce a sultry, smoky aroma.
Saje: 24 Days of Wellness (essential oils)
$250, at saje.com
This 24-day countdown calendar includes 24 ways to experience health and happiness. It includes diffuser blends, roll-ons, remedy mists, and more to keep your skin and body looking and feeling beautiful.
Caswell-Massey: Master Collection Year of Soap
$98, at caswellmassey.com
Whether you're looking for an invigorating wash to wake you up or something to cleanse you after a long day, this gift set gives you 12 deliciously scented soap options (one for each month!) to choose from. Classic scents such as lavender and sandalwood are included, or you can branch out with the marine-inspired Newport scent or the rugged Greenbriar scent.
Bolin Webb: Mr. Slowboy Razor & Stand
$300, at bolinwebb.com
This gift set features a razor with a sleek black stand, but also the artistic depictions of Mr. Slowboy, who draws characters based on who he sees in the world around him. This unique gift is sure to be unlike any razor you've used before!
Factor Five: Regenerative Serum
$199, at factorfiveskin.com
Natural ingredients are put to work in this serum that targets the five signs of aging: wrinkles, sun spots, skin sagging, thickness, and uneven texture. Apply one pump every morning and night to turn back the clock and let your skin glow from the inside out.
The Harmonist: Velvet Fire Perfume
$265, at fragrantica.com
Enjoy this aromatic perfume that's sure to make you feel like royalty with its name and signature notes. This perfume features scents such as lavender, clary sage, and musk.
Donginbi: Skincare Set For Men
$88, at amazon.com
If you haven't already, and your regular skincare isn't showing the results you desire, try this Korean skincare: this red ginseng set includes a toner, emulsion, and cleansing foam. Soften, strengthen, and hydrate your skin while minimizing signs of aging.
Nucific: Nucific Bio X4
$99, at nucific.com
Bio-X4 has four powerful benefits in one capsule: it manages cravings, promotes weight management, supports smoother digestion, and boosts the metabolism. Make this capsule a part of your daily routine for a healthier and happier you!
TriPollar: TriPollar Geneo Personal (at-home oxygenation facial)
$199, at tripollarbeauty.com
Geneo Personal gel is every skincare lover's dream: it cleanses, exfoliates, and nourishes the skin with an all-in-one gel treatment by bringing oxygen to your skin's cells.
JINJER: Ginger Essential Oil
$49.90, at jinjer.us
Jinjer's Ginger Essential Oil is, in fact, essential for any affliction you may have. With pure jojoba oil and evening primrose oil, this product can be massaged into your skin to soothe aches, clear you head, and perk you up.
Glowoasis: Probiotics + Murumuru Vegan Skincare Duo
$66.50, at glowoasis.com
Get all the skincare products you could need in one easy-to-carry, stylish tote bag. Featuring an ultra-calming toner and a hydra surge moisturizer, this kit takes skincare to the next level.
Peter Thomas Roth: Mask-A-Holic 5 Piece Kit
$75, at peterthomasroth.com
This five-piece face and eye mask kit tackles every possible skin concern to leave you feeling rejuvenated. Exfoliate, purify, soothe, and lift your skin, while applying the cucumber extract eye patches so your glow will last throughout the new year.
vVARDIS: Whitening Collection
$199, at vvardis.com
The vVARDIS Whitening Collection brings you everything you need so you can confidently show off your smile, even after having some drinks to celebrate the holidays. It whitens, strengthens, repairs, and protects your teeth for a fresh-feeling, healthy-looking smile that lasts.
Cani-Wellness: Holiday Recovery Oral Sprays Bundle
$48 (for a one-time purchase plan), at cani-wellness.com
Recovering from the bustle of the holidays is no easy feat, but Cani-Wellness has even the biggest partiers covered. Use Cani-Mend to ease the pain and discomfort of a hangover, and use Cani-Boost to keep you alert and energized. The best part is that Cani-Wellness products are all-natural, quick-acting, and easy to use.
Viridian Bay: Brindille Vanity Mirror
$149, at viridianbay.com
The "branches" surrounding this vanity mirror give the mirror an ethereal feeling, so you can look and feel your best as you apply your makeup, do your hair, or put on your jewelry.
NatuEra: Holiday Chill Bundle
$100, at natuera.com
Take the edge off of the holiday season with NatuEra's Holiday Chill Bundle of five unique CBD products that include lemon balm to promote relaxation. With vegan capsules, gummies, and tincture bottles, you can easily give yourself the gift of tranquility with whatever method works best for you.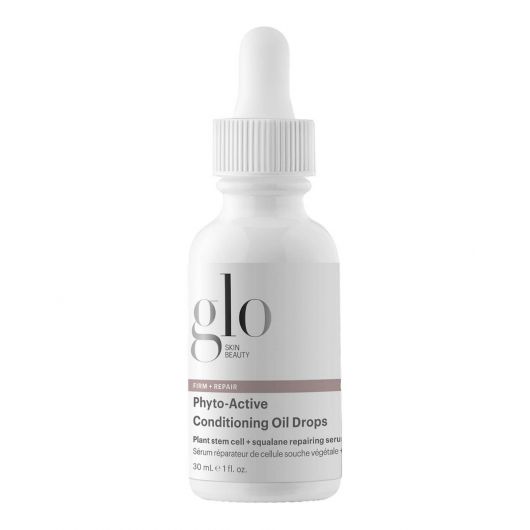 Glo Skin Beauty: Conditioning Oil Drops
$62, at gloskinbeauty.com
These easy-to-use oil drops rejuvenate and repair the skin by deeply conditioning and nourishing it, which also contributes to giving skin a more youthful appearance.
Hauspanther: Oversized Cat Scratcher
$130, at shop.hauspanther.com
Cats and kittens can scratch, climb, and lounge all they'd like with this sturdy, attractive scratching post and perch.
Pet Fusion: Ultimate Pet Bed
$120, at amazon.com
This dog bed is large, comfortable, and soothing to dogs who might experience aches or stress. Let your dog rest in luxury with this memory foam, orthopedic bed!
CatGenie: CatGenie A.I.
$439, at catgenie.com
The CatGenie cleans itself safely, quickly, and efficiently every time it is used. Using artificial intelligence, it also tracks your cat's bathroom patterns and habits, and lets you know when supplies are running low.
Smarty Pear: Leo's Loo (Self-Cleaning Litter Box)
$399, at smartypear.com
Leo's Loo self-cleaning litter box detects each time your cat uses the bathroom, and automatically cleans up afterwards. The waste is separated from clean litter and emptied into a waste container, so you don't have to deal with smelly litter again.
Litter Robot: Feeder Robot
$249, at litter-robot.com
You can operate this automatic pet food dispenser even when you're not home, so you can make sure your pet's bowl is always full! Your pet will also stay healthy with the portion control option you can set up.
Cheerble: Wickedbone
$70, at cheerble.com
Make sure your pet is getting their daily exercise in, even if you're not home! This nifty little bone-shaped device can perform nine different actions, and you can choose its direction and actions through your smartphone.
Pride + Groom: Luxe Gift Set (shampoo & conditioner)
$95, at prideandgroom.com
This chic set will make sure your dog is healthy and happy on the inside and the outside. The kit features shampoo, conditioner, and Pride + Groom's signature scent, "Proud".
Jiby: Purple Haze Hoodie
$32, at jibydogcrew.com
Your dog will be the most fashionable one around with this uniquely patterned tie-dye hoodie! This hoodie is warm, comfortable, and, of course, adorable, making for the perfect photo opportunities.
Pet Fusion: Cat Scratcher
$50, at amazon.com
This cat scratcher is more than just a way for your cat to keep their nails trimmed. It gives your cat great exercise and a way to release stress, and the large, curbed design provides ample space for cats to scratch on, lounge on, or play with.
Pet Standards: Organic Hemp Oil for Cats & Dogs
$25, at amazon.com
There's a lot of stressors for pets inside and outside the home, so give them a little relief with this organic hemp oil. Whether you're using it to relieve pain, provide comfort during thunderstorms, or to prepare for that dreaded trip to the vet, this natural oil should do the trick.
Maxbone: Astrology T-Shirt
$45, at maxbone.com
Do you and your dog want to show off your matching star signs, or just wear similar comfy and cute gear? This astrology collection from maxbone does the trick with their custom embroidered cotton shirts.
Harry Barker: Buffalo Check Ortho Lounger
$130, at harrybarker.com
After a long day of adventures (or even just a walk around the block), your dog deserves to rest in style. This checkered lounger can fit multiple small dogs or one large dog, and it is made of memory foam to provide the ultimate place to decompress.
Harry Barker: Cuddly Cable Sweater
$22, at harrybarker.com
Slip your dog into one of these sweaters for an adorable look that'll make them the star of every one of your holiday cards! This sweater is both fashionable and comfortable for your dog so they can happily enjoy the winter days.
FootJoy: Pro SL BOA Golf Shoes
$200, at footjoy.com
Performance leather and superior traction make this a comfortable and safe golfing shoe to wear, and the BOA Fit System allows golfers to create their own customized shoe that accommodates their needs.
Sun Mountain: Granite Jacket
$170, at sunmountain.com
The Granite Jacket retains body heat while also preventing overheating and moisture buildup. With hand warmer pockets, a chin guard, and a thermal design, you'll stay warm and protected in all types of terrain.
FootJoy: Regency Striped Golf Shirt
$78, at footjoy.com
You can wear this classic, vibrant striped shirt on or off the greens for a casual or sporty look.
FootJoy: Tour Pants
$115, at footjoy.com
These breathable, stylish pants are sure to make you stand out on the course, whether you're swinging your club or not. The fabric is stretchy enough to accommodate for all of your movements.
Garmin: Garmin Approach S62
$500, at garmin.com
Approach S62 is a premium GPS golf watch that integrates everything you need to your wrist. You can reference the green, avoid hazards, get club suggestions, and more.
PXG: PXG Fairway Camo Logo Hoodie Unisex
$280, at pxg.com
Upgrade your hoodie game with PXG's Fairway Camo Logo Hoodie. Made from a blend of sustainable and organic cotton, this all-black hoodie is super soft and ideal for commuting to the course or office. The large PXG logo on the back features the Fairway Camo print, designed using the outlines of the wide-open fairways at Scottsdale National Golf Club.
Bushnell: Range Finder – Tour V5 Shift
$400, at bushnellgolf.com
A new generation of technology lets you lock onto the flag easier and quicker than ever before with clear and precise views of the course.
Rhoback: The Antigua (Q-Zip)
$114, at rhoback.com
The Antigua performance pullover is efficiently designed to be versatile, warm, and unbelievably soft. No matter what activity you're doing, this pullover is sure to fit naturally in any environment.
FootJoy: Premier Series Shoes
$200, at footjoy.com
With premium leather and luxurious calfskin, these classic, stylish shoes are waterproof and provide grip and traction on the course.
Coyuchi: Organic Crinkled Percale Bedding Set
$400, at coyuchi.com
Pure organic cotton and proprietary spinning and weaving creates a delicately faded, rumpled effect that is unique to Coyuchi. These sheets are breathable, comfortable, and made of the softest fabric in Coyuchi's history.
The Sleep Shirt: Pyjama Set
$375, at intothebedroom.com
This pajama set is warm and cozy for sleeping while looking great as day wear, too. With a classic black, soft fabric, this is the perfect luxury set for the chilly holiday season.
Coyuchi: Unisex Organic Waffle Robe (Coyuchi cotton)
$128, at coyuchi.com
Get the feel of a classic luxury spa robe with a contemporary unisex twist. This organic cotton robe is pre-tumbled so it's instantly soft, and only gets softer with every wash.
Birdies: The Robin
$95, at birdies.com
Made with faux fur and a micro-fiber insole, these slippers also have a chic sporty feel so you can wear them anytime and anywhere to feel the ultimate sense of luxury.
Pluto Pillow: Customized Pillow
$95, at plutopillow.com
What says "luxury" more than a pillow that is customized just for your body type? As you rest your head at night, the temperature and fabric are adjusted to your own specific tastes, giving you the perfect pillow to use every night.
Authenticity 50: Essential Cotton Towel Bundle
$120, at authenticity50.com
These thick, 100% cotton towels are the height of luxury after a relaxing bath or shower. The towels are woven by the same manufacturer that weaves spa towels for international 5-star resorts, so you know you're embracing yourself in quality fabric.
The Company Store: LaCrosse Down Duvet Insert
$340, at thecompanystore.com
The LaCrosse Down Duvet Insert is a must-have for every bed in the house with its versatility throughout every season and hypoallergenic, ethically sourced down and feathers.
Cozy Earth: Bamboo Sheet Set
$400, at cozyearth.com
As the name suggests, this bamboo sheet set will be a safe haven for both you and the environment. With ultra-soft, temperature regulating bamboo fabric, you'll sleep in ultimate luxury.
Minnetonka: Men's Sheepskin Slippers
$80, at minnetonkamoccasin.com
Whether you're stepping out of bed or coming home from a long day, these slippers are designed to keep your feet warm by being surrounded by a cushion of sheepskin lining.
Kailu: Heritage Duvet Set
$875, at kailusilk.com
KAILU's duvet is filled with fluffy raw silk that is hand stretched and stitched to prevent cold spots. Get a better quality night's sleep as you snuggle into this fine fabric.
Cultiver: Linen Duvet Cover Set- Forest
$325, at cultiver.com
Copy
The color and softness of this forest green duvet are sure to lull you into a state of relaxation. Cultiver's duvet sets are made of 100% linen for guaranteed comfort.
Hotels By Day: Daycation
$200, at hotelsbyday.com
Let your imagination run wild and go on the vacation of your dreams with all the amenities: for a discounted price! Catch up on work with the workspaces and meeting rooms, or pick a dayroom and lounge to your heart's content.
Westinghouse: Travel Air Purifier
$150, at amazon.com
This purifier weighs only two pounds, so it's portable enough for you to take anywhere you go. Despite its size, it can still accomplish huge things: it can clean 99% of air pollutants out of any space for up to eight hours. Pollutants and contaminants are combined with oxygen so they are converted to harmless compounds, so you can breathe a little easier knowing your space is clean and pollutant-free.
Cozy Earth: Ultra Soft Bamboo Hoodie
$101.50, at cozyearth.com
This hoodie will bring out your vacation mode and tell you to just relax; with a casual fit, soft bamboo fabric, and moisture-wicking quality, this hoodie is perfect to throw on for a tourist adventure, or as a sleeping shirt in chilly hotel rooms or planes.
Amara: Assouline Miami Beach Book
$95, at assouline.com
Written by Horacio Silva, a writer for The New York Times, the book Miami Beach will immerse you in the city's vibrant, dynamic culture. With contrasting elements that show how Miami's most popular historical attractions compare to the more contemporary bustle of the city, this book will make you feel like you're swept away on a tropical vacation with your toes in the sand.
Away: The Flap Duffle
$215, at awaytravel.com
No matter where you're going, you know all your valuables will be protected and secure in The Flap Duffle. This chic black bag is lightweight and has plentiful storage options for large and small items alike. The Flap Duffle will take the stress out of packing and organizing so you can focus on the important aspects of your trip ahead.
Devereux: Flight Pant
$84, at dvrxthreads.com
Although these pants look like leisurewear, the Devereux emblem assures you that the Flight Pant is still finely crafted. Made of 100% polyester, these pants are breathable and stretchy, so you can pair them with your favorite hoodie for the ultimate comfy outfit.
Doshi: Weekender Tote
$159, at doshi.shop
The Weekender Tote is a fashionable, classy bag that can securely hold everything important to you. With a zip top closure and five interior slip pockets, you won't have to worry about anything falling out or being damaged. The choices of a black or navy blue print also make the bag the ideal counterpart to any outfit!
MUUR: Travel Kit
$115, at muur.nyc
Muur's travel kit is compact enough for you to carry all of your essentials, while presenting a stylish feel. The kit is durable and lightweight, and the perfect size to hold all those tiny items that normally get jumbled around in a large suitcase.
Christophe von Hohenberg: The White Album of the Hamptons
$50, at geditionsllc.com
Christophe von Hohenberg, widely known for his photographs at Andy Warhol's memorial in 1987, set out to create a photography album displaying the beauty of the beaches of the Hamptons. Photographed in black-and-white, readers will experience the beaches as they never have before: with an eerily intoxicating atmosphere that they cannot pull themselves away from.
Yeti: Rambler 20 ounce Traveler Mug
$35, at yeti.com
Whether you're sipping in the car, on a plane, or in a tent, this traveler mug lives up to its name with its leak-resistant lid and on-the-go drink handler.
Better Habitat: Portable Memory Foam Mattress: The Anti AirMattress
$160, at amazon.com
No matter where you're sleeping, you'll be able to drop off in just seconds. This sleeping bag is easy to roll out, waterproof, lightweight, and made of memory foam so you can sleep soundly in the toughest of conditions.
BlenderX: Portable Personal Blender
$120, at amazon.com
This portable blender is convenient to carry and use no matter where you go, whether you're camping, barbecuing, or just blending your own food at home. Without the need for a cord or an electrical outlet, this blender is ideal for the traveler who can't live without their smoothies, milkshakes, or protein shakes.
APL: Women's Techloom Bliss
$220, at athleticpropulsionlabs.com
This unisex, cushioned shoe will be footwear you'll bring with you through all walks of life. It's easy to slip on and off, with juxtaposing structural integrity and lightweight material. The gorgeous gradients of dark and light colors are an added bonus!
Taft: The Gladiator Boot
$325, at taftclothing.com
The Gladiator Boot will give you a powerful pep in your step with its obsidian black color. The mix of leather and suede materials brings you a pair of boots that are not only fashionable, but deceptively comfortable.
mou: Chunky Sneaker Eskimo
$390, at mou-online.com
This sneaker has it all: cheetah print leather, a chunky build, and 18 centimeters of height. With a blend of handcrafted pure sheepskin and mou trademark wool, this shoe is sure to be warm, comfortable, and durable throughout all types of weather.
Johnston & Murphy: Banks Lace-to-Toe
$149, at johnstonmurphy.com
Available in five different pure colors, these shoes are made of sheepskin with a leather trim for the ultimate mix of style and comfort. The removable foam footbed gives the shoes a cushiony feel, only adding to the sensation of luxury you'll feel when you slip them on.
M. Gemi: The Banco
$228, at mgemi.com
This versatile shoe molds to the shape of your foot over time, allowing you to enjoy its expert detailing while remaining comfortable. The moccasin construction and rubber sole give the shoe traction, while the hand-stitching and penny keeper elevate the shoe's style up from your everyday slip-on.
Deckers X Lab: KO-Z SNPR Shoe
$120, at deckersxlab.com
The KO-Z SNPR blends the coziness of your house slipper, the street performance of your sneakers, and the cushion of a recovery shoe all in one, for all your daily footwear needs. The construction of sheepskin and cow suede leather provide the comfort, while recycled looped wool keeps your feet at an ideal temperature, no matter the weather conditions.
Forsake: Women's Lucie Chelsea
$150, at forsake.com
This new boot is the perfect shoe for all your post-ski or other winter adventures, bringing supreme comfort, style and functionality together in one super-versatile, iconic shoe you'll be psyched to slide your feet into.
STRIKE MVMNT: Vimana Carbon Runner
$180, at strike-mvmnt.com
This hybrid running shoe allows you to stay light on your feet, even if you're carrying a heavy load. CARBITEX technology provides flexible carbon plates inside the shoes for extra protection and traction over the toughest terrain.
APL: Men's Lusso Slide
$175, at athleticpropulsionlabs.com
The APL Lusso slide's visible cushioning ensures that your feet will be taken care of every time you wear them. Your feet will feel rejuvenated with every step, allowing you to start the new year with less aches and pains and more journeys to go on.
Able Made: Personalized Sock Gift Box
$45, at ablemadeshop.com
In just four easy steps, pick out any four pairs from Able Made's sock library to make a personalized, useful gift. With endless patterns, colors, and designs to choose from, this box makes the perfect gift for the frigid winter months.
Kizik: Men's Vegas (White)
$129, at kizik.com
Blending comfort and style, these sneakers use authentic, premium leather to make sure your feet will stay protected in style. These shoes mold to your feet right out of the box, so you don't have to wait before taking part on your next adventure.
From everyone at VUE NJ, we wish you the happiest of holidays, and we hope this luxury gift guide helps you pick out the perfect present for your loved ones!