Everyone knows that the most valuable presents don't come from the store, and a bigger price tag doesn't always mean better. But there are exceptions to every rule. The beauty of the holidays is to give (and receive) gifts that you wouldn't normally buy, so why not splurge on something that's truly special? VUE's taken our luxury gift guide digital and extended our favorite offerings online. Filled with even more chic finds and groundbreaking gadgets, there's something for him, her and everyone else on your list!
For the Techy
Multicharger GX touring HS
This capable off-road E-bike offers ultimate riding pleasure with speeds up to 28 mph thanks to the Bosch Performance Speed motor. With Schwalbe Smart Sam tires and efficient Shimano Deore XT 11-speed derailleur gear, you'll always be on the move. $5,939 at Propel Bikes in Brooklyn NY.
HTC VIVE
Powered by SteamVR, the VIVE is one of the leading, fully-immersive VRs on the market. Perfect for teleporting around boundless virtual worlds sitting at a desk, or a dedicated room where one can physically walk around with VIVE's Chaperone system. Starting at $499 at VIVE.com.
MH40 Over-Ear Headphones
Noise-canceling, beauty and cushion are the headlines for Master & Dynamic's MH40. Built for decades of use, this set features an aluminum body, neodymium high-performance drivers and memory foam ear pads wrapped in lambskin. It just might be the most comfortable headphones we've ever tried. $399 at MasterDynamic.com.
Nokia Body Cardio Wi-Fi Smart Scale
Old scales are a thing of the past. If you know someone who is equal parts health nut and tech geek, Nokia's smart scale might be the perfect gift. Users can track weight progress, body fat and water percentage, muscle and bone mass, and standing heart rate via Wi-Fi – and even connect with Amazon's Alexa. $128.93 at Amazon.com.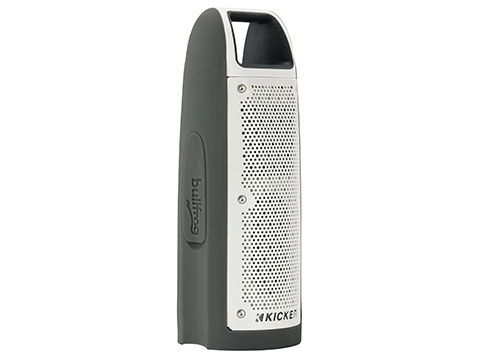 Bullfrog BF100 Bluetooth Speakers
Perfect for everything from snowy weather to inside the shower, these waterproof speakers have a Bluetooth range of up to a whopping 100 feet. Portable with a battery life of nearly 12 hours, the Bullfrog BF 100 is a fun option from the Techy who is always on the go. $150 at Kicker.com.
For the Reader

"The Incendiaries" by R. O. Kwon
Now a national best-seller, "The Incendiaries" follows Phoebe Lin, a grieving student at an elite American university who is drawn into a secretive cult. $17.10 at Amazon.com.

"Bad Blood: Secrets and Lies in a Silicon Valley Startup" by John Carreyrou
This nonfiction masterpiece on the rise and fall of a multibillion-dollar biotech fraud startup is a must-read for any entrepreneur. $18.27 at Amazon.com.
"There There" by Tommy Orange
The first by the Arapaho and Cheyenne author, this story follows a large cast of Native American characters living in Oakland, CA who struggle with life's many obstacles. $17.64 at Amazon.com.
Kindle Oasis
Amazon E-reader with 7″ high-resolution display, waterproof, built-in audible, 32GB of storage space and Wi-Fi. $279.99 at Amazon.com.
"Cravings: Hungry for More" by Chrissy Teigen
Building on the success of her first book, Chrissy Teigen is back with 100 new recipes, perfect for new parents and busy cooks alike. $17.99 at Amazon.com.
For the Beauty Insider
Agua de Colonia Gift Set
Capturing the essence of Portugal in five timeless fragrances created for Claus Porto by perfumer Lyn Harris, Agua de Colonia is collection of scents that express the beauty of Portugal's majestic landscapes. $95 at ClausPorto.com.
 
KHUS+KHUS Sen Face & Copious Body Serum
Brands like KHUS+KHUS have been making strides to help bring organic CBD products to the mainstream. These face and body serums combine the remarkable endocannabinoid healing power of Eco-Certified hemp extract with highly regarded Ayurvedic and Western botanicals and resins for a complete skin healing modality. $80 & $48 at KHUS-KHUS.com.
HiMirror Mini
This 2nd generation touchscreen smart mirror features LED lights that simulate different lighting scenarios and assess the user's skin condition. With Wi-Fi and expanded memory logging personal data, this is the perfect gift for the beauty insider in your life. $119 at Amazon.com.
Tom Ford Lip Color Set
A Neiman Marcus exclusive, this set features Tom Ford's personal palette of luxurious colors and dimensions. From bare nude to fire red to deep brown, each color represents shades of the modern woman. $200 at Neiman Marcus Garden State Plaza.
For the Globetrotter

Sony Cyber-Shot RX10 IV
Travelers can pack light thanks to the RX10 IV featuring premium image quality in a fixed lens, shooting up to 24fps while tracking subjects. Great for photographing everything from moving wildlife to a lively arena, this bridge camera is an all-in-one powerhouse. $1,698 at Amazon.com.
The Alchemist
Ideal for any beach bum, these Australian-made ultra-compact beach towels by Tesalate are vibrant, super absorbent and dry rapidly. Best of all, they are completely sand repellent, even when wet. $59 at Tesalate.com.
Lexicon Hardside Frequent Flyer Carry-On
Practicality meets tech-savvy in Victorinox's 100 percent virgin polycarbonate shell upright. This carry-on is complete with super-recessed wheels, molding tech and a USB port for charging. $460 at SwissArmy.com.

Nanopresso GR
Easy to use on-the-go, the Nanopresso comes from the design of one of the most innovative portable espresso machines ever made. Equal parts elegant and powerful, the globetrotter in your life will be the envy of his/her traveling companions when they whip out the Nanopresso on the trails. $64.90 at Amazon.com.
Multitasker Classic G-RO
At VUE, it's no secret that we love G-RO. And this compact carry-on is maybe for the everyday commuter, the weekender and everyone in between. This versatile bag is a must-have for any kind of journey. It has plenty of storage space, and can fit both overhead and under the seat when jetsetting. $395 at G-RO.com.
For the Athlete
TechnoGym Wellness Rack
Elegant and functional, this dumbbell set was carefully designed with space-saving in mind. Ideal for anyone from trainers to home workout fanatics, these dumbbells feature an innovative fastening system and loadable disks trimmed with silicone to avoid damaging any surfaces. $1,060.00 at TechnoGym.com.
Smith I/O MAG Goggles
One of our favorite brands for hitting the slopes, the Smith MAG lens change system is designed for optimized performance and perfected fit: two locking mechanisms for lens security, air ventilation for fog-free integration (with Smith helmets) and a frame designed around one of Smith's largest spherical lenses, providing a maximized field of view and anti-fog technology. $349.95 at Ski Barn.
Manduka PRO Yoga Mat
If the yogi in your life appreciates the finer things, Manduka's PRO is second to none. Perhaps one of the most comfortable and cushioned mats we've ever tried, this mat is chosen by yoga teachers around the world. $130 at Manduka.com.
Garmin Fenix 5X
When it comes to hitting those late fall hiking and cycling trails, the Fenix 5X is the ultimate multisport GPS watch. Featuring built-in navigation sensors, 3-axis compass, gyroscope and barometric altimeter, the Fenix 5X has a battery life of up to 12 days and puts key stats at the user's fingertips. $650 at Best Buy.
Tour-S BOA Golf Shoes
Inspired by a vast network of Tour players, the Tour-S is FJ's most efficient (and comfortable) shoe ever. If you know a golfer whose game could use a pick-me-up—be it for power or precision—the Tour-S is a gimme. $229.99 at Footjoy.com.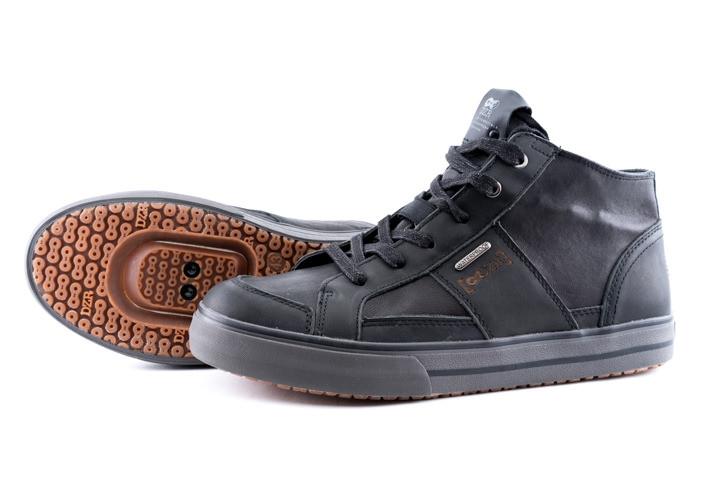 DZR H20 Cycling Shoes
"The only cycling shoes you will ever need" the DZR is known for their continuously innovative design for life on and off the bike. The perfect gift for the athlete who loves taking a Sunday stroll, changing environments require a cycling sneaker to be a true shape shifter in order to charge everywhere – and the DZR is in. $179 at DZRShoes,com.
Crate Club
Instead of just gifting a subscription box, how about a survival box? We're talking about Crate Club, a curated monthly subscription service that delivers military-inspired gear that's sourced, tested and approved by former Special Ops professionals. If the adventurer in you sounds intrigued, some past items that have been shipped out include a seat belt cutter, RATS Tourniquet and folding knives. Starting at $30/Month at www.crateclub.us/split/.
For Her
Asymmetrical Ruffle Dress
This fiery red mini from Mango is bursting with drama. The draped ruffle overlay across the bodice adds modern flounce and the captivating one-shoulder silhouette makes it a can't-miss hit. Ideal for a holiday party or when you're craving a bit of color. $99 at shop.mango.com.
John Hardy Dot 16mm Cuff in Silver and 18K Gold
The textured and symmetrical spheres of John Hardy's Dot Collection are said to represent boundless love and infinite possibility. This two-toned, c-shaped cuff is handmade from reclaimed silver and gold and features intricate detailing for a bold, dramatic look. $2,950 at Braunschweiger Jewelers.
Gianvito Rossi 105mm Patent d'Orsay Sandals
Made in Italy, these sandals make a simple yet elegant statement in black patent leather. An adjustable buckle secures the ankle and a delicate strap bands the open toe. The signature d'Orsay silhouette goes great with an elegant gown or paired with a barely-there mini. $895 at Neiman Marcus Garden State Plaza.
Tom Ford 'Natalia' Large Soft Rainbow Sequin Shoulder Bag
Perfectly sized for your night-out necessities, metallic sequins cover this softshell multicolored patchwork shoulder bag. This playful Tom Ford purse is a standout style with interior leather lining, crystal chain strap and Swarovski turn-lock closure. $4,550 at Neiman Marcus Garden State Plaza.
 All In Reaction 7/8 Tight
Ideal for medium and high impact workouts, these Fair Trade Certified™ leggings feature innovative Sculptek Light fabric with light compression and 360 degree stretch. Complete with four pockets (two side stash, one side zip and 1 internal waistband), the 7/8 is a go to for any active lady. $98 at Athleta.Gap.com.
For Him
The Bridgeman Pea Coat
Windproof and water-resistant, this pea coat will last you for many winters to come. Made from Swiss four-way-stretch fabric and refined wool, The Bridgeman features a convertible funnel collar and breathable fleece inner face that will protect you from the elements. $650 at missionworkshop.com.

Tracksmith Club Duffel & Olmstead Pack
Both featuring ultra-durable canvas with leather bottoms, these Tracksmith bags are built to withstand everything from the wearer's routine workout to their daily commute. When it comes to function with a simple, elegant aesthetic, Tracksmith is a go-to for athletes everywhere. $128 &
$110
at TrackSmith.com.
'Fennel' Sunglasses by Bevel
Designed in New York and handcrafted in Japan, Bevel's lenses are built on innovation and striking color. Add some edge to your look with their modern, rectangular 'Fennel' frames tinted in your choice of black, caffe, silver or navy blue. $495 at
Spectacles in Englewood
.
Patek 6006G Calatrava
The self-winding caliber 240 movement timepiece by Patek Philippe just might be our favorite timepiece of the year. Its vague, military look with elements of contemporary simplicity make it a staple for any man with distinguished taste.
Price available upon request
at
D'Amore Jewelers
in Cliffside Park.
Nalukai Boot
Olukai knows the magic happens when you blend two mediums. If you know someone who is equal parts rugged and refined, you may have found the perfect gift. Featuring heavyweight decorative stitching accents, embossed upper logos and a footbed sublimation print inspired by the octopus, this modern boot is the ideal balance between comfort and style. $140 at
Olukai.com
.
Marsupial Fleece Pullover
Fair trade is in with this lightweight sweater from Patagonia. This Fair Trade Certified™ pullover is perfect for when the cold weather hits, but its also provides a full range of motion and kangaroo-style handwarmer pocket. Comfortable and economical,  this is any guy's go-to of keeping warm without that stuff, bulky feeling. $119 at
Patagonia.com
.
FITS Medium Hiker Socks
The ultimate stocking stuffer, these crew socks by FITS give you a little more cushioning for those long hikes.  Worn by some of the most revered hikers in the world, it's no secret that when it comes to high-impact, the Medium Hiker is where it's at. $22.99 at
FITSsock.com
.
The Ellis Peak Quilted Short Trench Grey
One of the brand's most popular coats, The Ellis is a short trench that features a traditional lapel and a thick quilted lining for the upcoming winter season. Ideal for the modern man who has a love for traditional style with a bit of contemporary taste, The Ellis is a warranted holiday gift. $249 at
LeatherandCotton.com
.
Freccia72 Leather Jacket
If you know a guy (or gal) who spends most of their time on two wheels (or just enjoys wearing Italian leather) Dainese's Freccia72 is a go-to gift. Made with natural cowhide leather and removable soft protectors on the shoulders and elbows, Dainese's new jacket is equal parts function, sophisticated and all around badass. $419.97 – $599.99 at Dainese.com.
For the Decorator
22×12 Down Pillow in Teal
Understated color and comfort, this throw is a perfect choice to either complement or contradict a design scheme. Available in many shapes and sizes with hundreds of fabric options, this pillows offers a fresh perspective and seasonal flavor at the speed of
now
. $125 at
Mitchell Gold +Bob Williams in Paramus
.

Moira Table Lamp
Add subtle richness and an elegant glow to someone's holiday season with this medium-scale art-glass-inspired lamp. Crafted from frosted glass painted with a lustrous gold and champagne ombré, the subtle, versatile coloring works in many rooms and décor styles. When lit, the lamp's glow reflects off the base, highlighting its brilliant finish. $515 at
Mitchell Gold +Bob Williams in Paramus
.
Green Floating Spheres with Silver
Part of a four-piece series, this original artwork by American artist Dawn Sweitzer explores shape and negative space. The work features a rich color palette mixed with layers of reflective texture in silver leaf, bringing elegance to a modern concept. $855 at Mitchell Gold +Bob Williams in Paramus.
Grooved Tall White Vase
Know someone who loves both rustic and modern décor? This tall, grooved vase with a lightly distressed finish features weathered texture that lends a collected-over-time feel. $70 at Mitchell Gold +Bob Williams in Paramus.
For the Home
Claus Porto Deco Collection Gift Box
Inspired by the brand's inaugural designs dating back to the late 19th and early 20th century, this beautiful assortment of best-selling soaps by Claus Porto is reminiscent of Portugal's countryside. The set includes nine mini soaps that are blended with shea oil and hand-wrapped in dramatic, vintage-inspired labels. $75 at clausporto.com.
Teaspressa NM Starter Tea Kit
This Neiman Marcus Exclusive has everything you need to start brewing up something special at home. It includes a modern-looking tea kettle in stark white, along with three signature flavors: Manhattan Black, Charles Grey and Green Gold. The kit also comes with a sweet treat, three sugar stirrers in London Fog, Vanilla and Salted Caramel. $150 at Neiman Marcus Garden State Plaza.
Dolce Gabbana x SMEG Sicily Is My Love Juicer
Perhaps the chicest kitchen collaboration we can think of, SMEG gets a dose of Italian decor with their recent collection designed by Dolce & Gabbana. This one-of-a-kind citrus juicer is made from stainless steel and is covered in brightly colored Sicilian motifs. The juicer is also dishwasher safe and comes with an anti-drip spout. $650 at Neiman Marcus Garden State Plaza.
The Leesa Pillow and Blanket
Over the last year, many of us at VUE have grown to love the Leesa Mattress (a few of us even electing to have one in our home). We can think of no better way to make you (and your guests) comfortable than to complete the set with a pillow and blanket combo. Leesa's products have a feel that takes the positives from both foam and standard bedding, without any of the negatives.  $75 and $135 at Leesa.com.

Avocado Green Mattress
The decision to go vegan influences all aspects of life, so it only makes sense that your bedding follows suit. The Green Mattress from Avocado is GREENGUARD Gold Certified meaning it's made with all natural and organic materials. Although non-toxic, it maintains the same soft cushioning and pressure-point support that's desired for a good night's sleep. Starting at $959 at avocadogreenmattress.com.
Jo Malone London Candle
For the friend who burns through candles in an instant, this opulent fragrance from perfume aficionado Jo Malone will stay lit for up to 45 hours. To add an air of luxury, scents of red apple and blooming peonies mingle with soft notes blush suede. $67 at Neiman Marcus Garden State Plaza.
New York Prime Beef
Sometimes, there's no need to go out for the perfect steak. In fact, there's not even reason to leave the house with New York Prime Beef's unmatched ability to source, age and expertly cut unparalleled steaks. From cooking tips to some of the best steak collections on the planet, New York Prime Beef is heating up dinner time. Collections pricing upon inquiry at NewYorkPrimeBeef.com.
For the Entertainer
Men's Society Whiskey Lover Gift Pack
A whiskey drinker's love of this cold-weather spirit knows no bounds, which is why this gift set finds itself on our 2018 guide. Includes: two glass whiskey tumblers, two cork coasters, six whiskey stones (soapstone) and pouch, tasting notebook and pencil. $50 at Neiman Marcus Garden State Plaza.
The Omega 100 RIAA BT
With the recent turntable resurgence, Elipson's The Omega 100 RIAA is the ideal gift for the entertainer in your life to wow their dinner party guests with the warm, vintage sound of vinyl. The Omega features state-of-the-art technology including Apt-X Bluetooth transmission for wireless connectivity,  USB output and connectivity to any amplifier. $599 at Elipson.com.
Goyard Malle Cocktail Martini
If you know someone who loves a good martini, and has a flair for the dramatic, this trunk by Goyard should be a go-to gift. Small, compact and ornately fixed with the house's monogram, the kit has everything one needs to try their hand at mixology (with a lot of extra style). Price available on request at Maison Goyard NYC.
Lambay Single Malt Whiskey
Straight from the heart of Ireland's Lambay Island—and the dynamic partnership of the Baring and Camus families—this single malt is triple distilled and finished in cognac casks. From the green fruit aroma to the malty, dried berry taste, this whiskey is the perfect crowd pleaser. $60 on
GrandWineCellar.com
or at select local retailers.