Manhattan may be a nearby hub of mixology, but there's no need to travel all the way to NYC.  If you are looking for an upscale, luxurious feel, then don't look any further than the best bars in NJ. From trendy cocktails, rooftop views, and exceptional dining experiences, we've put together a list of the swankiest bars in the Garden State that offer it all. 
Le Malt is a luxurious malt and Tapas lounge that specializes in New American cuisine. Experience over 1,000 brown spirits from around the world at this venue, in the form of flights, single malts, scotches, and whiskey. Le Malt's specialized cocktail menu was crafted by award-winning mixologists who have cultivated the perfect palette for anyone's taste, with signature Mocktail drinks to enjoy for the designated driver. To round it off, why not listen to some live music as you sip your perfectly balanced cocktail? At 7 pm on Thursday nights, Melanie Marod performs live jazz for all diners to enjoy.
SM23 is a South Asian mixologist marvel, perfect for any date night or late-night outing. Paired with exceptional service in a candle-lit atmosphere, this bar/lounge is the perfect recipe for a relaxing, luxurious, and intimate evening. Signature cocktails, white spirits, and dark spirits are named after Far-Eastern countries, making one feel like they have been transported into an exotic getaway. Don't miss out on the Singapore cocktail or the Grilled Pineapple & Cracked Pepper spirit. 
In the heart of Monmouth county, experience the carefully cultivate modern- rustic feel at 618 Restaurant, Bar, and Banquet hall. Want to get in the holiday spirit? Soothe your palate with a bar menu featuring imaginative, seasonal cocktails like the "Not the Gumdrop Buttons!" with whiskey, Averna, gingerbread syrup, and Tiki bitters, or the "Mistletoe Margarita." Coming with a group? Perhaps partake in "The Wonder Wheel", a perfectly-instagrammable miniature Ferris wheel spurning six cocktails. 
Mistral is a serene escape in the heart of one of New Jersey's gems, Princeton. One can expect to feel rejuvenated after dining and drinking at this spot, as Mistral is passionate about discovering and serving the freshest ingredients to its customers. Their culinary philosophy is "fresh, vibrant fare with an international flavor," a promise which carries through in their cocktail-making as well. If you'd be interested in trying inventive drinks with "modern-global" flavor profiles, try one of their specialty cocktails like the "Panning for Gold"  with bourbon, Ramazzotti, honey, lemon, and angostura for exciting and original ingredients.
It's winter now, so if you've been missing the beach, this lovely spot will certainly please. At Watermark in Asbury, enjoy all the vibes of a beautiful, sweeping view of the entire Jersey Shore while being heated by a warm and cozy fireplace. Watermark wants to cultivate the perfect experience for its customer, any time of the year. Enjoy a fun nightlife spot on Saturday nights with standing room only, sit in front of the fire, or drink summer cocktails on the outside patio… Watermark's got it all. If you want to enjoy an all-night Happy Hour, come on Thursday nights or 5-7 pm on Fridays.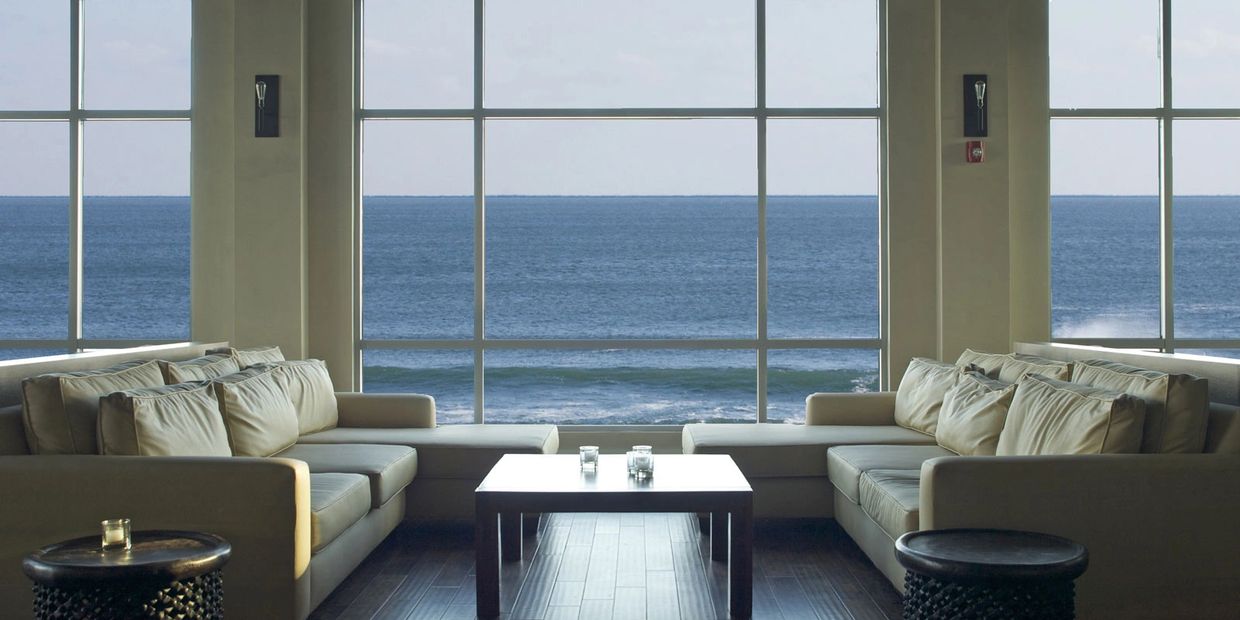 As per its Instagram slogan, "Classic cocktails, good food." What more could you ask for? True to its hunting theme, instantly transport yourself into The Archer's signature dark wood, rustic ambiance as soon as you walk through its doors. This bar has a massive craft cocktail list with fresh juices and homemade syrups, serving creative platters of wild game, fresh vegetables, and foraged mushrooms. Looking for hot cocktails? Dessert cocktails? Holiday cocktails? Look no further; The Archer has it all. 
Haven Riverfront Restaurant and Bar-  Edgewater, NJ
Want a taste of New York City's skyline from the locality of New Jersey? Try Haven Riverfront Restaurant and Bar, an upscale, modern American spot overlooking the Hudson River and providing one of the best views of Manhattan in the world. Rated #9 in the top most photographed places in New Jersey, enjoy brunch, a lively night out, or a tasty meal at this location. Offering a wide range of specialty cocktails, beer, wines, whiskeys, and scotches, the bar menu is full, and so will be your palate.
The Bradford Rooftop- Bridgewater, NJ
A relatively new spot, but one of the best bars in NJ regardless, opened on top of the AC Hotel in Bridgewater, NJ last year. This rooftop bar is a unique indoor-outdoor setting that offers something for everyone.  Its upscale, sleek, and modern lounge offers a nightclub vibe for those who wish to party by the DJ, but there are also lively seating areas that invite uplifting conversations over tasty craft cocktails and sharable food.
VintEdge Wine Bar & Lounge- Somerville, NJ
Described as bringing a "sophisticated and modern ambiance to historic downtown Somerville, NJ," this classy wine bar offers top-shelf spirits and an extensive wine list, including  VintEdge's exclusive Napa Jack Wine, served only at their Somerville location. Enjoy a quiet, intimate atmosphere with tapas, book a private tasting room for special events, or come here for a brunch getaway with lighter craft cocktails.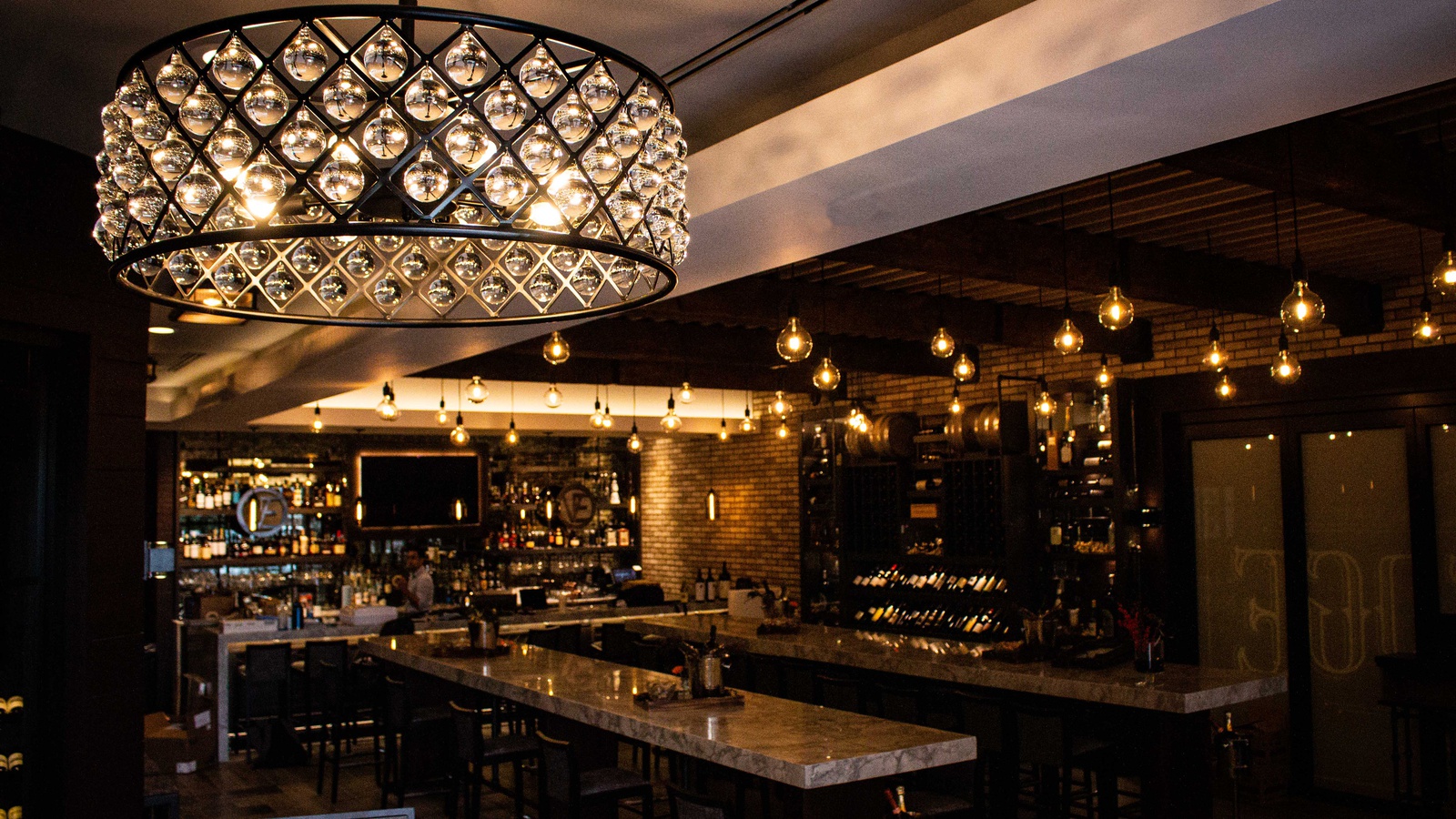 Self-described as modern and slightly edgy, Stingray Lounge in Hoboken is known for two very special bars: its cocktail bar as well as the raw bar. Come and enjoy both as you sip on perfectly balanced, classic, or house cocktails with all syrups, bitters, and juices made in-house. Then, order from Stingray's raw bar around the corner, made up of the freshest seafood and finest oysters from around the world. 
The Vue Rooftop, Bar & Lounge- Atlantic City, New Jersey
No, we didn't include this one on the list because we're biased (only a little). Located at The Claridge Hotel, this space is known for its perfect view of the Atlantic Ocean as well as a 360- view of the entire city. If you're looking for a place to start or end your evening in Atlantic City, this is the one. Known for its events and lively atmosphere, you might get lucky on an Open Mic night. Enjoy a classic, cosmopolitan menu while taking in the one of the best bars in NJ, and especially the city, has to offer.
If you're looking for more best bars in NJ, check out our blog about Blue Rascal Distillery in Hammonton, NJ.